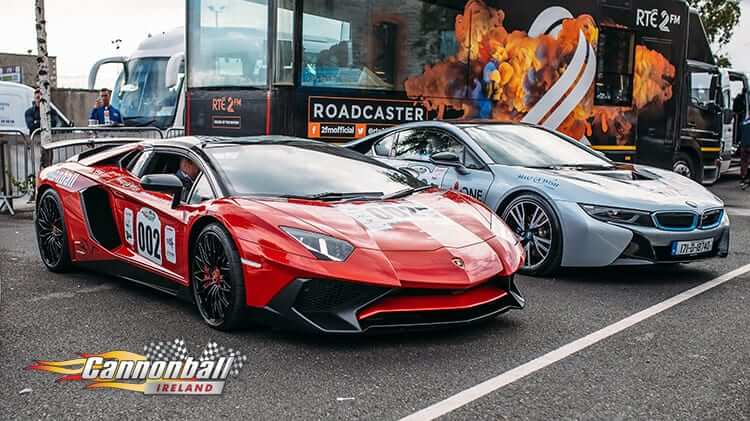 About Us
How?
There are no strangers here, only friends that have not yet met!
190 supercars and novelty cars, 3 action packed days of adrenaline fuelled adventure, unimaginable days and unforgettable nights, Ireland's glitterati and celebrities out in force, a motoring fraternity like no other, free family festivals, celebrities, over 1000km of Irish open roads, over €1,000,000 raised for Irish children's charities.
Cannonball is a unique three-day road trip around Ireland, taking a different route each year. It is the largest organised road-trip in Europe, now in its eleventh year, and millions of excited fans have witnessed the crazy Cannonball convoy of cars pass through their town, city or bend in the road with over 190 gleaming supercars, wacky fun cars and monster wheels every year. For the 450 Cannonballers that take part in the event, the experience is unforgettable. The route is planned to showcase the very best that Ireland has to offer and only top-quality hotels and venues are chosen.
Imagine a three-day party devoted to cool cars – driving cars, looking at cars, talking about cars – while touring through some of Ireland's most beautiful landscapes and most lively towns and cities. Imagine feeling like a mega star as you drive your special car in the Cannonball convoy through towns and villages with thousands of spectators cheering, clapping, taking photos and enjoying in this incredible motorized masquerade