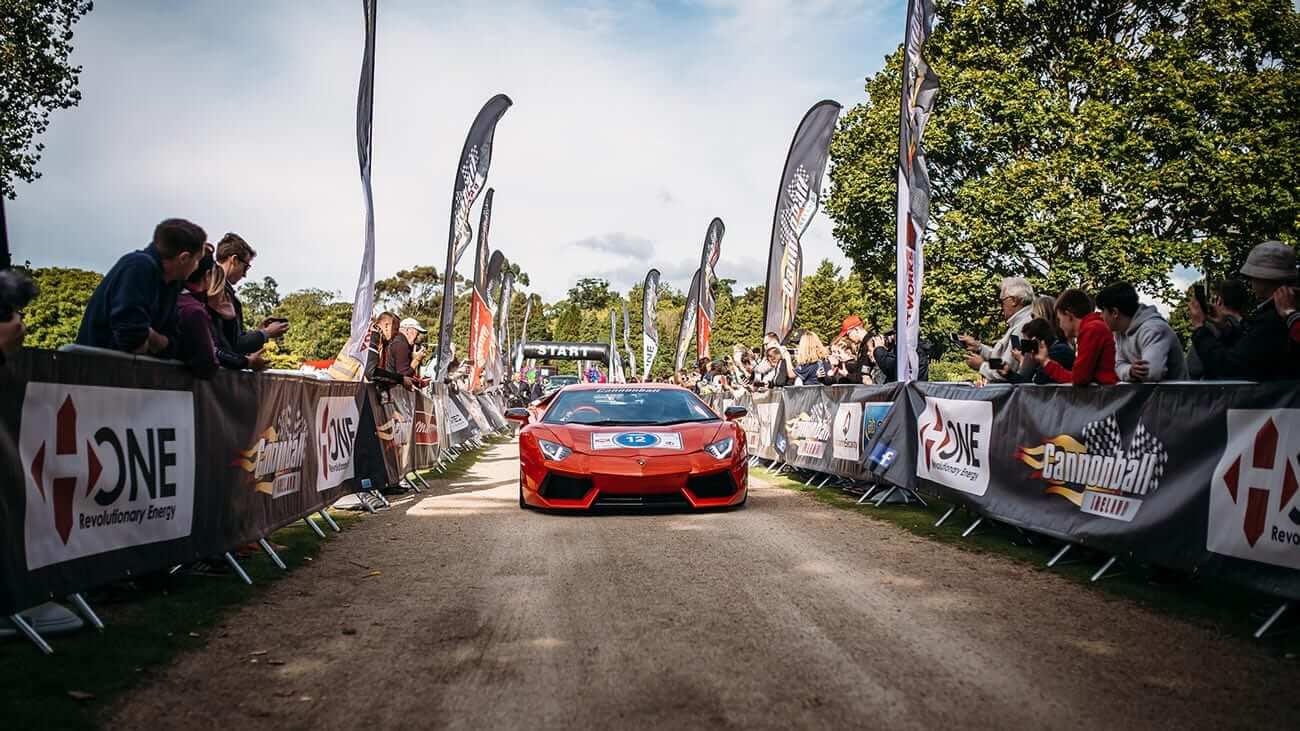 About Us
What is Cannonball Ireland?
Cannonball is the most unique super car fraternity in the world and it all began in Ireland … of the hundred thousand welcomes!
We literally have hundreds of thousands of people welcoming us every September as the convoy of 190 supercars and novelty cars blaze a trail around Ireland.  But the welcome doesn't begin and end with our spectators.  The camaraderie and friendships forged amongst the 450 drivers and participants is for life.   Some have participated for 10 years, some dip in and out, some make it the experience of a lifetime but newcomers are always welcome.
Think luxury, unforgettable experiences,  breath-taking drives, incredible cars and, of course, that famous welcome and those random hilariously funny moments that are …  just the way we roll on Cannonball!
From the majestic castles on the Grand Highlands Tour to the thrillingly diverse European Trip and the all new Retro Cannonball in Ireland to the widely anticipated main event next September in Ireland, Cannonball just gets better … and better … and better!
Cannonball is a registered company specialising in event management,  established for 10 years and has so far raised over €1 million euros for various charities.