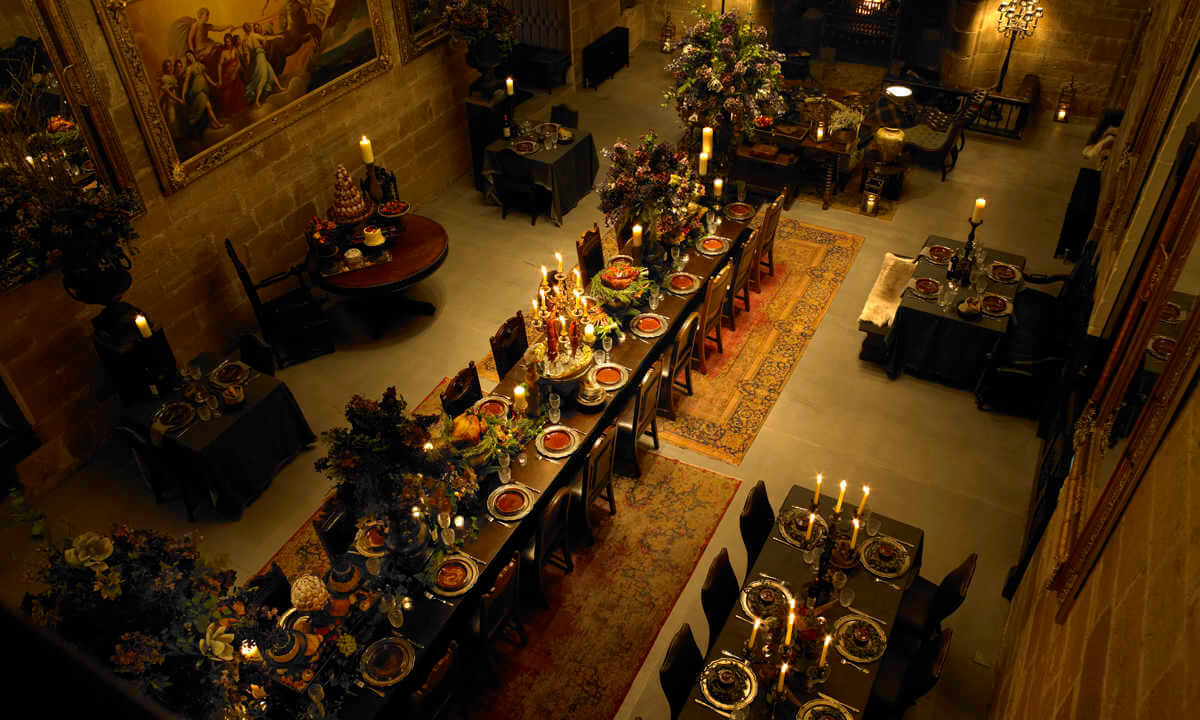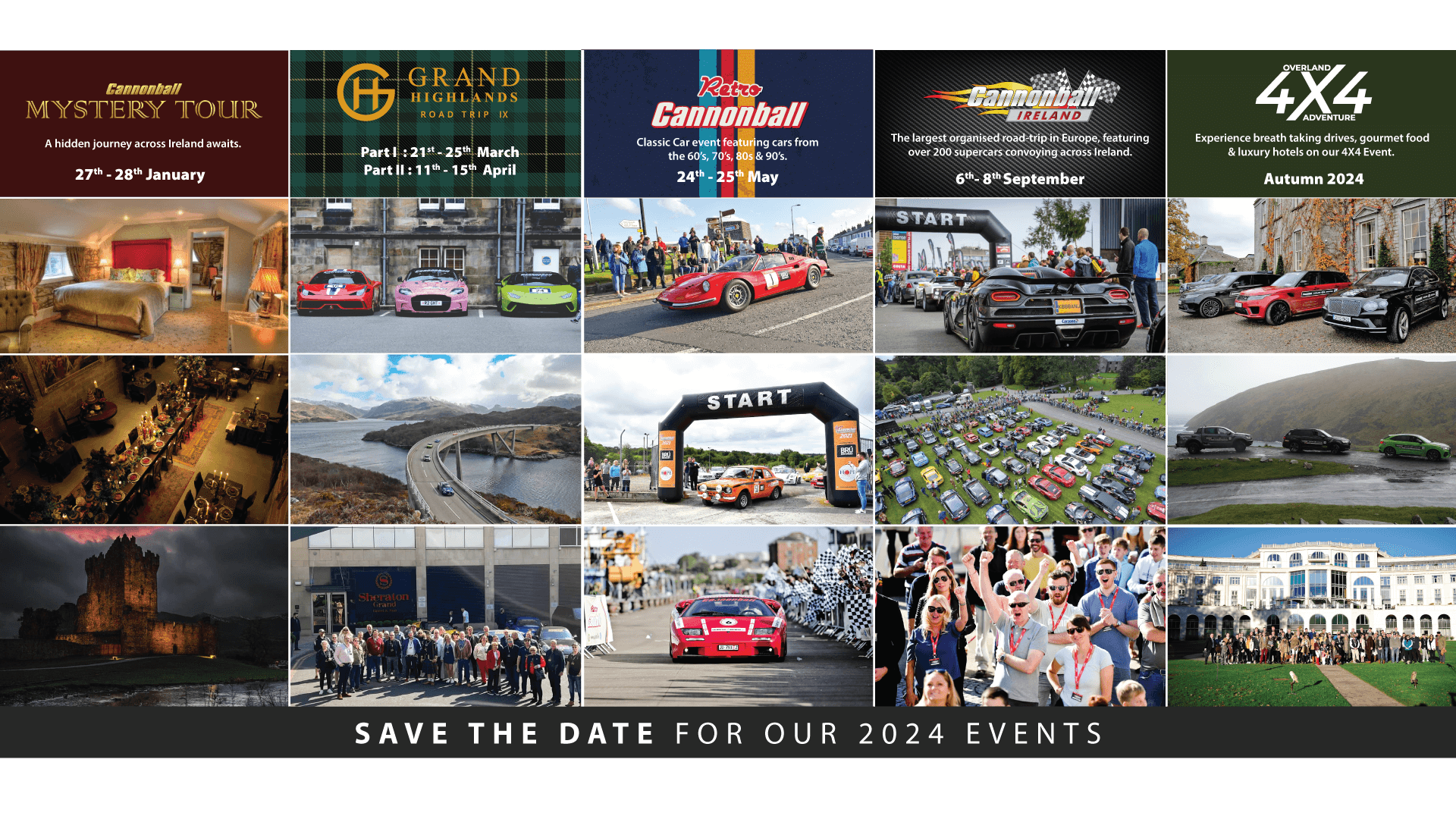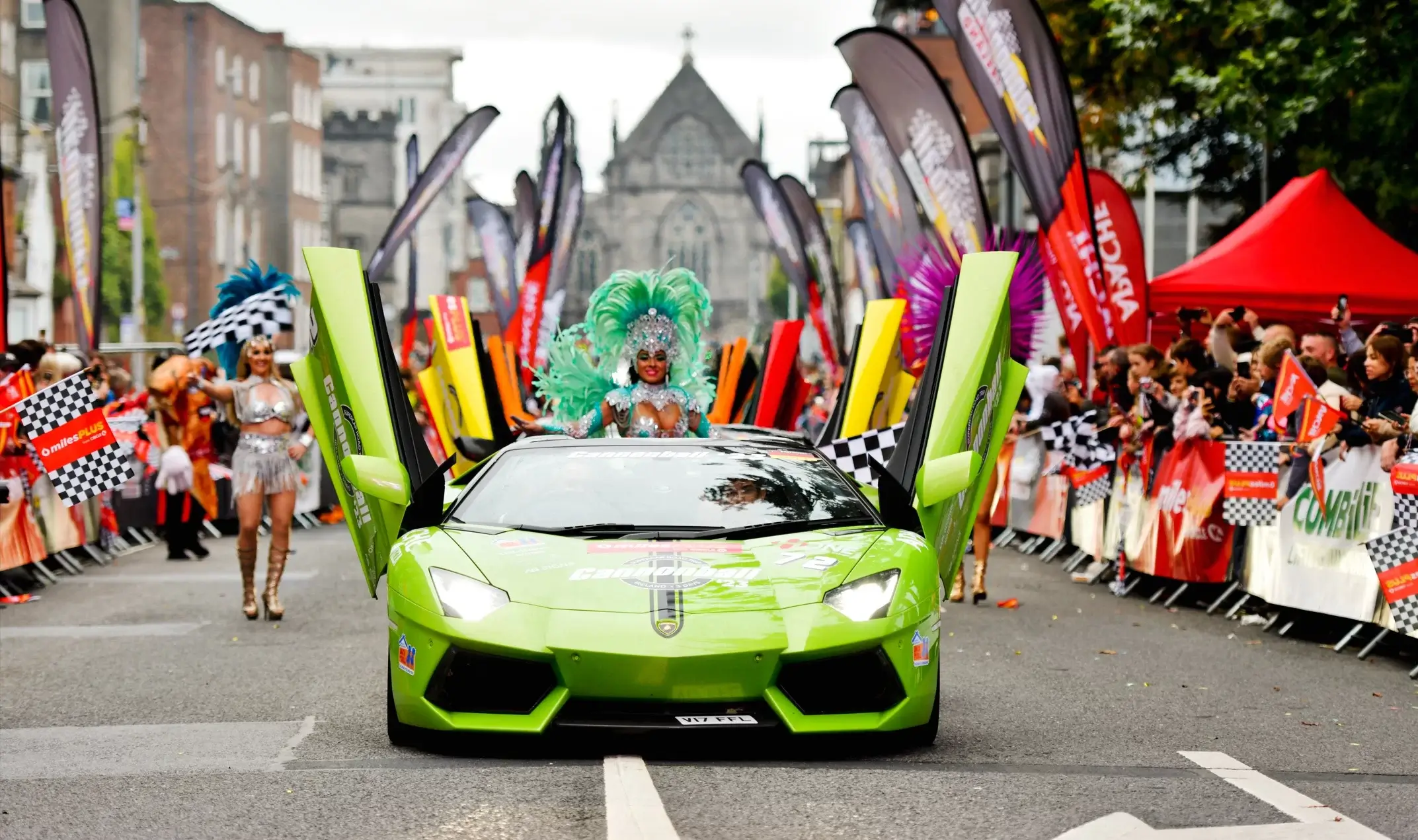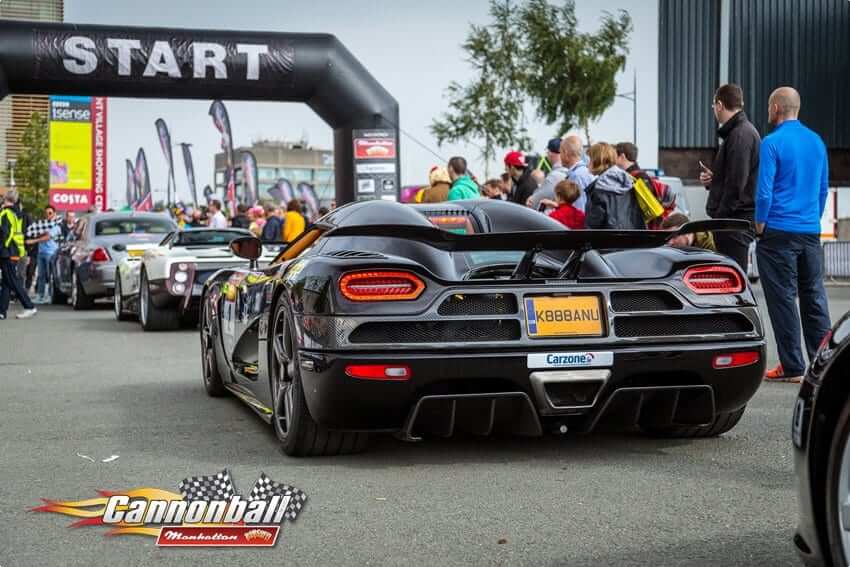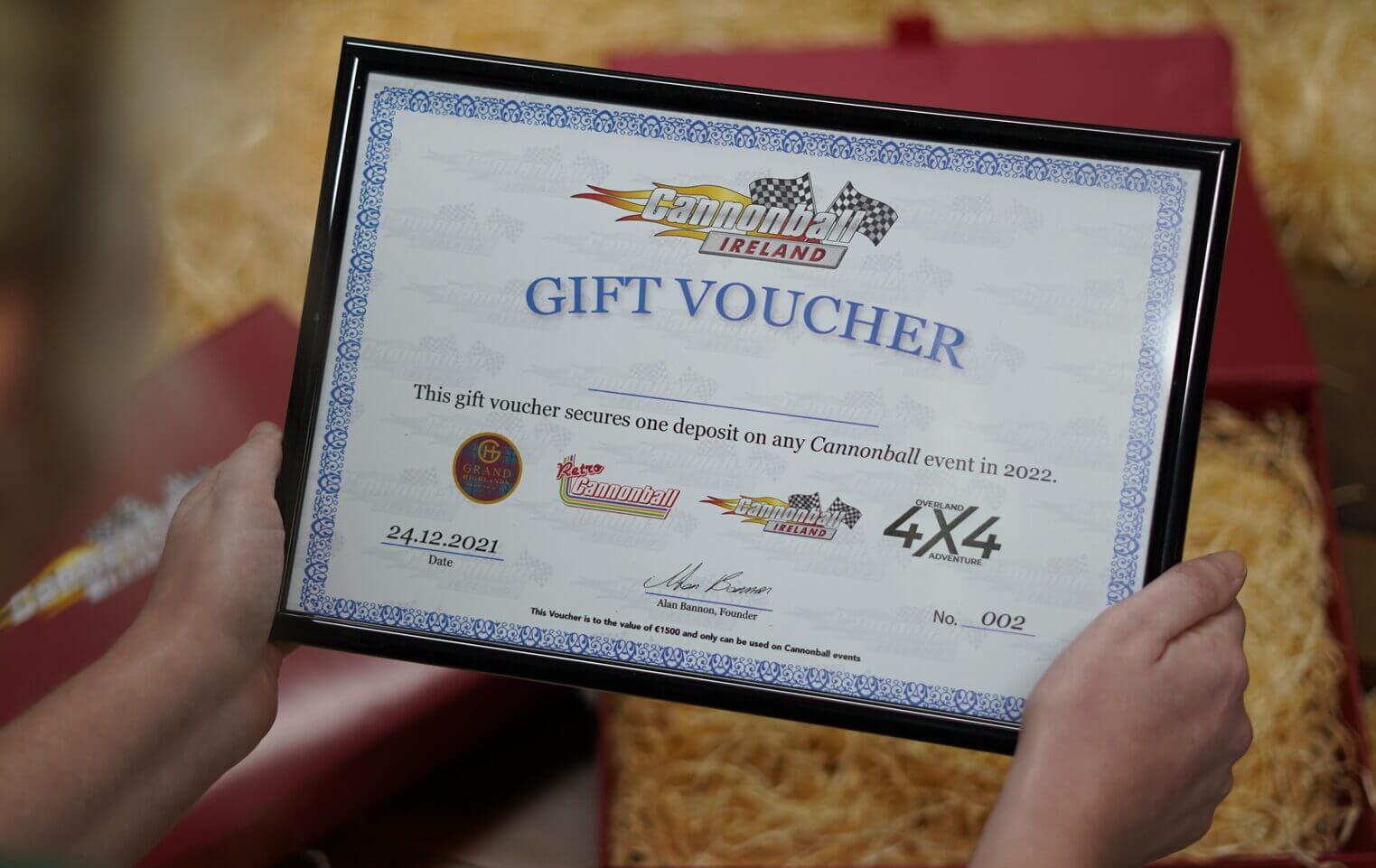 Largest organised road-trip in Europe
190 Supercars
Breath-taking drives
Est. 13 years
Feel the Power…
Hear the Roar…
Cannonball
Largest organised road-trip in Europe
190 Supercars
Breath-taking drives
Est. 13 years
Feel the Power…
Hear the Roar…
Cannonball
Upcoming Events
Timetable
Our Sponsors
Circle K Miles Plus
milesPLUS is Circle K's advanced premium fuel that has a higher concentration of additive delivering more power & acceleration for a superior driving experience. Circle K's fuel experts have worked with an industry-leading additive supplier to develop a powerful next-generation in-fuel additive. Their fuels have been independently tested & are quality approved by AA Ireland. milesPLUS, their premium fuels have a higher concentration of additives, delivering great benefits and better performance for your engine. milesPLUS benefits:
– More power and acceleration
– Return engine to like new condition
– Reduces engine deposit build up
– Continues to improve fuel consumption taking you up to 3% further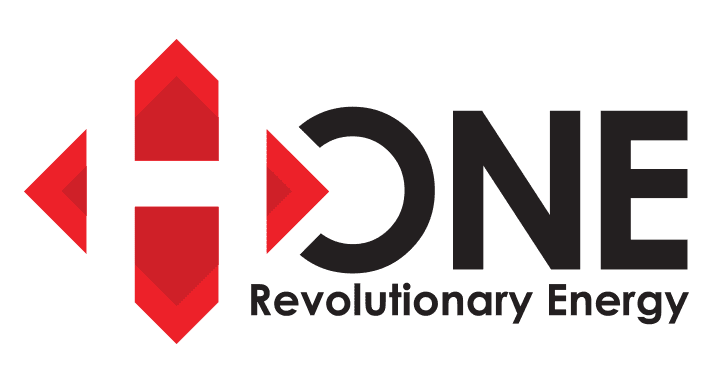 HONE Revolutionary Energy
HONE is the revolutionary renewable energy that promises to change your home; converting daylight into electricity and heating for your home, as well as power for an electric car.
Through the power of nanotechnology HONE works in any weather, all year round and generates 5 times more energy than leading solar panels and 100 times more energy than heat pumps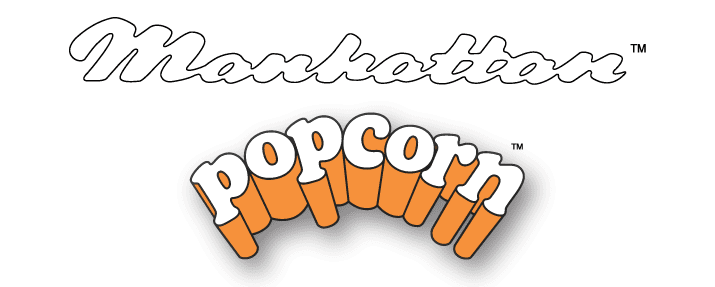 Manhattan
All great movies go with great popcorn so it makes sense that Manhattan join us to bring the map-cap Cannonball Movie to life every September all around Ireland. Thousands of spectators enjoy Manhattan popcorn as they watch the unforgettable supercar convoy and soak up the supercharged festival atmosphere.
Manhattan is a 100% wholly owned Irish company employing 42 people manufacturing and distributing a range of exciting snack foods including their iconic popcorn, crisps, peanuts and peanut butter.

Apache Pizza
Apache Pizza is an Irish pizza delivery brand with 150+ stores nationwide.
Since 1996, Apache Pizza have opened 182 outlets around the country. We are committed to developing and expanding Apache Pizza in order to become the biggest and the best pizza retail and delivery operator in Ireland and Northern Ireland. The market for delivered/take-away fast food is progressing from the traditional 'deep fried' high fat content foods toward fast food which constitutes a more balanced nutritional offering to an increasingly discerning consumer. Apache Pizza are now leading the way working with Health Pro and providing nutritional values and portion advice not only available on our website but also printed on all our menus and available instore.
Partner Sponsors
€
0
Raised for our
Charity Partners